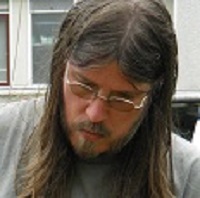 These documents are placed here in order to reduce space used on many your servers instead of sending as email attachments, also it aids in being Fully Transparent as well as for Educational Purposes. Thank YOU for testing 'me'!
The UQD Foundation and Sovereign White Knights very much wish create a new 'world' of Sharing where All Help each other For Free (Omniet). To reach this we ask for your co-operation and co-creation. YOUR Help could be by Sharing Knowledge, on our site or by a link to yours, by be-ing the 'change' YOU wish be, by making available 'resources' like some space for City Gardening, or a Community Center including a Food Bank, by, well, surely YOU are able do that which needs be done.
Some might feel the change but unable 'give it hands and feet', like corporations or municipalities, seemingly stuck in the past (is before) Realms of 'commerce', with the wish to enter the one of Non-Profit, of Sharing and co-creating. Be it known YOU TOO are Welcome, let us both pick up the glove, take off the armour, be Friends, making 'it' happen ...
Prince Patrick from the Noble House Molier

1 january 2016 - As we enter 2016, will you as well ...

20 october 2014 - HowTo Start Sharing in Realms of COMMERCE

11 october 2014 - Co-Creation of New Future (is Now)

1 january 2014 - 'tijd' voor 2014

25 november 2013 - Verlanglijstje Sinterklaas

21 september 2013 - To my dear friends and those whom these presents come

8 august 2013 - Timmerdiploma Bouwspleelplaats Den Haag (1.5MB)

Additional Messages:
Creating Future (is Now)
---
Those feeling the Burning Pyr-Amid to Assist (in Materializing Projects for) our Fellow Man, Please do Contact ...