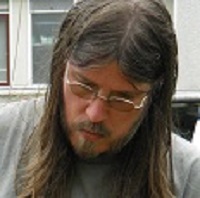 These documents are placed here in order to reduce space used on many your servers instead of sending as email attachments, also it aids in being Fully Transparent as well as for Educational Purposes. Thank YOU for testing 'me'!
Kostenschema Prince Patrick from the Noble House Molier

Please be informed that 'we' posses 'MONEY' nor 'PROPERTY', All has been Donated to UQD Foundation and Sovereign White Knights. Some of you 'we' wish 'pay' but can't, however, 'we' very much wish Help you instead, For Free (Omniet). To those that insist, 'we' are not part of your CORPORATION nor under any alleged 'RULE' or 'LAW'. Trying to EXTORT from 'us' 'MONEY' is futile, as is any attempt of 'ENFORCEMENT', like hiring a legalised thief. In case you continue insulting 'us' with COMMERCE or other attempts to 'CONTRACT', the PERPETUATING of a SLAVERY SYSTEM, against 'our' Will, YOU will receive a FINE. By Expression of Free Will, for 'we' use NO ENFORCEMENT, YOU are asked to Please Donate to our UQD Foundation and Sovereign White Knights, for the good of All-That-Is.
However, this New Reality of Free and Sovereign Men on the Land, Living and Breathing, made of Flesh, where the Blood flows, may be 'confusing', so Please feel Free to Contact 'us', as a Living Man, not a CORPORATE AGENT, surely you too will see the Light after polishing your Diamond. Having said all this, be it known YOU TOO are invited to co-create new 'future' (is now), our next level of the Experiment called 'life', a Realm without alleged 'MONEY' and 'PROPERTY' where All is Shared without asking any-thing in return ...
Prince Patrick from the Noble House Molier

2 august 2016 - Schending Goede Vrede dd20160725


7 february 2016 - Weisheit Macht Frei

15 october 2015 - Speaking is Silver but Silence is Gold

15 october 2015 - Truth Be Told from Several Angles

25 september 2015 - Infringement of Sovereignty

31 march 2014 - Explosion of Consciousness

10 march 2014 - Ter Leering Ende Vermaek

24 february 2014 - HA HA HAAAAAAAAAAAAA!

4 february 2014 - There is no 'spoon'

5 january 2014 - Extinction of Dinosaurs

21 december 2013 - Mensch Maschine

12 december 2013 - Expression of Free Will

9 december 2013 - Artificial Intelligence

25 november 2013 - Verlanglijstje Sinterklaas

15 november 2013 - Divine Intervention

2 november 2013 - l'histoire se repete

23 october 2013 - Yes we can (2.1MB)

14 october 2013 - Wonderful news for you

21 september 2013 - To my dear friends and those whom these presents come

Additional Messages: